Wiley Announces Mass Spectra of Designer Drugs 2022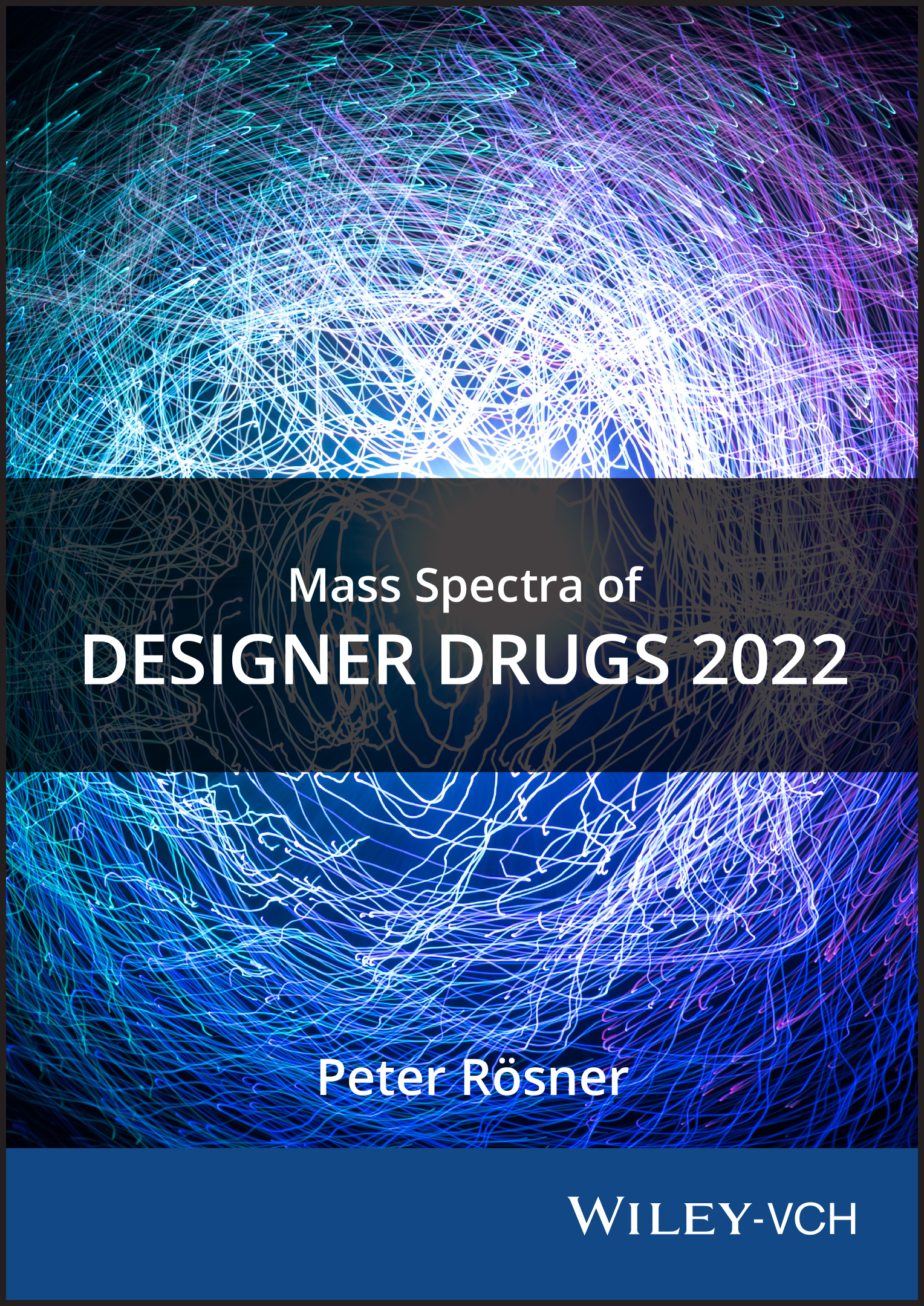 May 10, 2022 – Hoboken, NJ — Wiley, a global leader in research and education, today announced the release of Mass Spectra of Designer Drugs 2022. 
This database remains the most comprehensive collection of mass spectra of designer drugs, pharmaceuticals, chemical warfare agents, and related substances.  
The latest release includes 32,855 mass spectra of 25,343 unique chemical compounds with detailed information and chemical structures for each entry. It features the addition of nearly 1,600 new mass spectra and over 1,400 new, unique compounds.  
Collected from both legal and underground literature, it covers a broad range of the most current novel psychoactive substances such as fentanyls, opioids, synthetic cannabinoids, and many more. 
"The rapid development of designer drugs poses serious challenges to current policies, procedures, and methods for detection and identification of these substances," said Graeme Whitley, Product Director of Wiley Science Solutions. "Mass Spectra of Designer Drugs was developed to support forensics and toxicology labs to combat this global health epidemic. It has since become a critical and trusted resource in crime labs across the globe." 
Analytical chemists in forensic, clinical, and toxicological laboratories rely on this collection to identify and verify unknown substances. It is used in both local and federal crime labs, medical examiner's offices, border control throughout the world. 
It is compatible with most major mass spectrometry data systems and is also available for use with Wiley's KnowItAll Spectroscopy software for spectral search and analyses.  
About the Author 
Author Peter Rösner studied chemistry, pharmacology, and toxicology at the University of Kiel. In 1982, he joined the regional department of criminal investigation in Kiel and became the leader of the toxicology department, focusing on drug identification and structure elucidation with GC/MS. Since 1992, he has been a lecturer in mass spectrometry at the University of Kiel. Dr. Rösner received the Jean-Servais-Stas Award from the Society of Toxicological and Forensic Chemistry on April 15, 2005 in honor of his outstanding work on daughter ion mass spectroscopy and mass spectral databases. 
Learn more at Wiley Science Solutions:  
https://sciencesolutions.wiley.com/solutions/technique/gc-ms/mass-spectra-of-designer-drugs/  
About Wiley 
Wiley is a global leader in research and education, unlocking human potential by enabling discovery, powering education, and shaping workforces. For over 200 years, Wiley has fueled the world's knowledge ecosystem. Today, our high-impact content, platforms, and services help researchers, learners, institutions, and corporations achieve their goals in an ever-changing world. Visit us at Wiley.com, like us on Facebook and follow us on Twitter and LinkedIn.