From the Leader in Spectral Data.
Quality Data. Results You Can Rely On.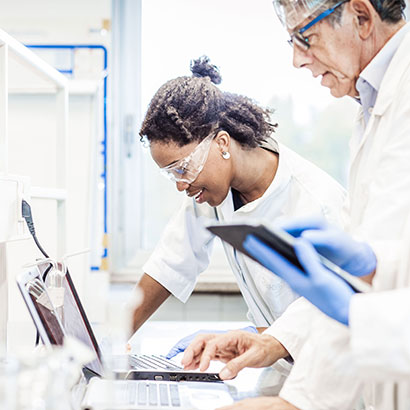 Wiley is the leader in spectral data with over 2 million spectra—the world's largest collection—including infrared (IR), mass spec (MS), Raman, NMR, and UV-Vis spectral libraries. We aim to improve analysis and identification, reduce errors, and increase productivity by providing the high level of quality data required for results you can rely on. 
Explore our wide range of databases for broad coverage or specific applications.
At the helm of our collections are the renowned Wiley Registry®, KnowItAll Spectral Libraries, Sadtler Libraries, and many other important databases used in spectral analysis. 
Supports Multiple Instruments & Vendor Formats

We offer a range of spectral database products covering multiple instruments (IR, MS, NMR, Raman, and UV-Vis) and support most major instrument formats. See supported formats.

Broad Compound Coverage Spanning a Range of Applications for Targeted and Non-Targeted Analyses

Consistently evolving to increase coverage for meeting today's research demands, we've got you covered with a wide range of applications including polymer/materials, environmental, forensics/toxicology, pharmaceutical, biotech, automotive/aerospace, food/cosmetics, and more. These databases are critical to analytical laboratory workflows for the interpretation, identification, verification, and classification of spectra.

Trusted Data from a Trusted Source

Wiley is the authoritative source for spectral data. Our renowned databases are processed according to rigorous protocols to ensure they are of the highest quality. Qualification procedures start at data acquisition and continue throughout the database development process. Any data acquired from trusted partners is thoroughly vetted before inclusion in our collections.
Work with our Spectral Database Experts.

Wiley's database specialists can work with you to help identify the right solutions to help you achieve success. Let's explore how we can help you meet your goals.
GET QUOTECONTACT US