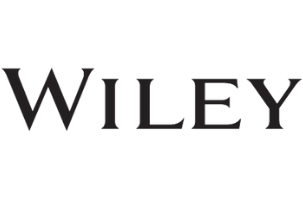 Wiley Acquires Bio-Rad's Informatics Spectroscopy Software
and Spectral Databases
Latest Acquisition Enhances Wiley Science Solutions Furthering Laboratory Impact
HOBOKEN, N.J.—April 2, 2020 — John Wiley and Sons Inc. (NYSE: JW-A) (NYSE: JW-B), a global leader in research and education, today announced the acquisition of Bio-Rad Laboratories, Inc.'s Informatics products including the company's spectroscopy software and spectral databases. The acquisition adds expertise, content, and powerful software to Wiley's Science Solutions segment. Terms of the agreement are not disclosed. 
"Laboratory-generated data is at the heart of all research. We welcome these new spectroscopy products and services that will help enhance the Wiley Science Solutions portfolio," said Judy Verses, Executive Vice President, Wiley Research. "These software and spectral libraries are invaluable interpretation tools for researchers who are making an impact in laboratories ranging from environmental to pharmaceutical, and from aerospace to toxicology."
As one of the largest providers of spectral libraries in mass spectrometry and long-standing partner of Wiley, Bio-Rad's Sadtler spectra databases in IR, Raman, UV-Vis and NMR allows Wiley to expand its offering in the spectroscopy market. With the acquisition of Bio-Rad's KnowItAll desktop spectroscopy data system (SDS), server SDS, web-server SDS and ChemWindow chemical structure drawing software, Wiley is poised to enhance its support in vital areas of research data interpretation.
Wiley Science Solutions has been a trusted partner in publishing empirical, experimental, and validated data for laboratory solutions, aiming to improve the quality of chemical analysis and identification through spectral libraries and providing researchers with high-quality data collections to reduce errors and increase productivity in analytical, environmental, food, medicinal, and toxicology laboratories.
This acquisition underscores Wiley's commitment to investing in technology-based solutions that support the important research and development taking place in government, university and commercial labs around the world.
###
BIO-RAD, ChemWindow, and KnowItAll are trademarks of Bio-Rad Laboratories, Inc. in certain jurisdictions. All trademarks used herein are the property of their respective owner.
About Wiley 
Wiley drives the world forward with research and education. Through publishing, platforms and services, we help students, researchers, universities, and corporations to achieve their goals in an ever-changing world. For more than 200 years, we have delivered consistent performance to all of our stakeholders. The Company's website can be accessed at www.wiley.com. 
Wiley Media Contacts: 
Wiley Investor Relations:
Brian Campbell, +1 201 748 6874
brian.campbel@wiley.com
Dawn Peters (US): +1 781 388 8408 
Follow us on Twitter @WileyNews