HOBOKEN, N.J. – March 20, 2023 — Wiley, one of the world's largest publishers and a global leader in scientific research and career-connected education, today announced that one-year subscriptions to its KnowItAll Identification Pro packages can now be paired with the AIRsight infrared Raman microscope from Shimadzu Scientific Instruments (Columbia, MD) to offer a comprehensive spectral analysis workflow for its customers. As a result, AIRsight customers in the United States will be able to take advantage of Wiley's KnowItAll software for spectral analysis, along with its powerful search and mixture analysis algorithms and comprehensive data collections.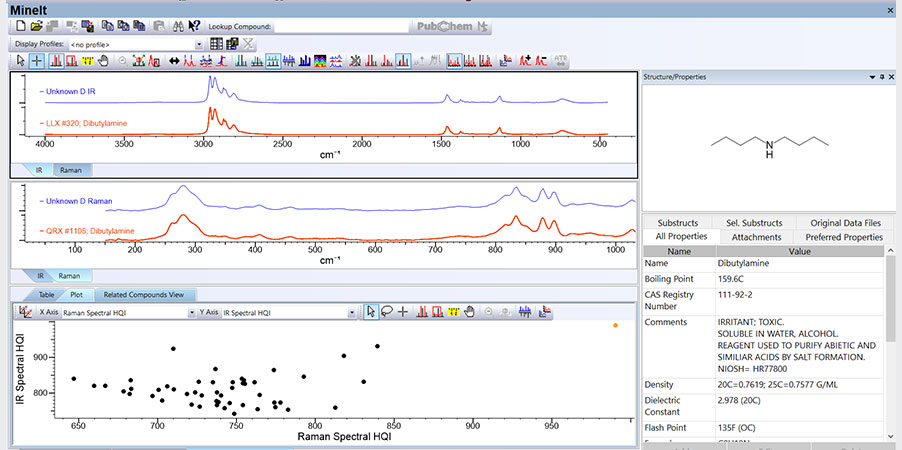 "We are pleased to partner with Shimadzu Scientific Instruments to enhance their workflow for IR and Raman spectral analysis. Shimadzu's AIRsight customers get a major advantage with direct access to KnowItAll's advanced spectral analysis tools and high-quality datasets," said Graeme Whitley, Director, New Business Development at Wiley.
"Including Wiley's KnowItAll software with the AIRsight will help make the AIRsight a complete package for contaminant analysis, failure analysis, and other applications. The KnowItAll software's powerful spectral analysis tools will bring another level of understanding to our customers work. We look forward to working with Wiley." Said Gilbert Vial, Product Manager for Molecular Spectroscopy at Shimadzu Scientific Instruments, Inc. (Columbia, MD).
The one-year subscription to Wiley's KnowItAll Identification Pro Raman or KnowItAll Identification Pro IR/Raman are a standard feature offered in the US with Shimadzu's AIRsight microscope and is an optional bundle globally.
Wiley's Identification Pro subscription packages offer a complete solution for spectral analysis that combines access to its KnowItAll software and comprehensive evaluated spectral libraries. Learn more about KnowItAll solutions at https://sciencesolutions.wiley.com.
Shimadzu's AIRsight infrared Raman microscope improves the accuracy of qualitative analysis by enabling both infrared and Raman measurements from the same position without moving the sample. It improves sample observation efficiency by incorporating a proprietary wide-view camera and microscope camera for infrared measurements and objective lens for Raman measurements. This combined system saves valuable bench space while providing for easier operation with software that easily switches between infrared and Raman measurements via the same window.
KNOWITALL is a trademark of John Wiley & Sons, Inc. in certain jurisdictions.
About Wiley
Wiley is one of the world's largest publishers and a global leader in scientific research and career-connected education. Founded in 1807, Wiley enables discovery, powers education, and shapes workforces. Through its industry-leading content, digital platforms, and knowledge networks, the company delivers on its timeless mission to unlock human potential. Visit us at Wiley.com. Follow us on Facebook, Twitter, LinkedIn and Instagram.
ABOUT SHIMADZU SCIENTIFIC INSTRUMENTS
Shimadzu Scientific Instruments (SSI) is the North American subsidiary of Shimadzu Corporation's Analytical and Measuring Division. Headquartered in Columbia, Maryland, SSI offers a comprehensive portfolio of analytical and testing solutions for a broad range of applications in science and industry. SSI maintains a network of ten regional offices strategically located across the United States, with experienced technical specialists, service providers and sales engineers situated throughout the country. In addition, SSI operates a Solution Center, designed to enable applications development, and an Innovation Center that houses a team of scientists whose goal is to develop close collaborations with universities, government agencies and industry centers. Visit www.ssi.shimadzu.com for more information.
###
For further information and media enquiries, please contact:
Geena De Rose
Sr. Manager, Global Communications & Media, Wiley (US)
E newsroom@wiley.com