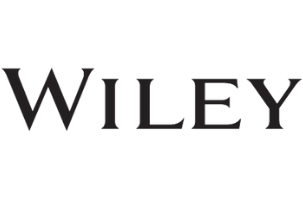 End User License Agreement
John Wiley and Sons, Inc. End User License Agreement (the "Agreement")
Carefully read the following Terms and Conditions before installing and/or using the KnowItAll databases and software (the "Wiley Product") made available by John Wiley and Sons, Inc. ("Wiley"). By installing and/or using the Wiley Product You indicate Your acceptance of the terms and conditions of this Agreement. Where you have paid for a subscription to the Wiley Product, You may return the product with Your receipt for the purchase, and all packaging and documentation for a full refund within thirty (30) days of purchase, from Wiley or a pre-approved Wiley distributor ("Paid Subscription") https://sciencesolutions.wiley.com/authorizedresellers/. For the avoidance of doubt, all references to "You" of "Your" shall refer to the individual end user and any person or entity licensing the Wiley Product on the end user's behalf.
Disclaimer: Please note that the Trial Term is offered for evaluation purposes only – it may not be used for any commercial purpose. Under no circumstances shall there be an extension of the Trial Term by any means, unless expressly approved by Wiley in writing. For the avoidance of doubt, Wiley expressly prohibits the utilization of multiple sign-on email domains, used by a specific individual or organization and any such action would be considered a theft of services, together with a breach of Wiley's Terms and Conditions, and may be subject to legal proceedings.
1. License: Wiley hereby grants You, and You accept, a non-exclusive and non-transferable license, to use the Wiley Product for Your own internal purposes, in accordance with the documentation provided with the Wiley Product, and as provided for under the terms of this Agreement. You acknowledge that any violation of this Agreement by You could result in a termination of this Agreement.
2. Term: This Agreement for the Trial Term and any subsequent Paid subscription is effective until (a) the end of the free trial period (the "Trial Term"), being 2 weeks; (b) the varying end date of any Paid Subscription for the Wiley Product, pursuant to Your purchase order; (c) termination by Wiley, pursuant to Section 8 of this Agreement; or (d) termination by You pursuant to the Terms of this Agreement. Upon such termination you must destroy Your downloaded version of the Wiley Product and subsequently it shall be discontinued by you immediately.
3. Authorized use of Wiley Product: This Agreement allows You use of the Wiley Product on a single physical computer. Installation on a shared network-accessible or virtual machine is prohibited without an enterprise or network license. You may selectively download and print limited content of the Wiley Product for Your personal non-commercial use, provided, however that any such portions of the Wiley Product downloaded or printed will continue to be subject to the terms and conditions of this Agreement, and You acknowledge that any copy, or portion printed is protected by U.S. copyright law. You shall take reasonable measures to maintain the security of the Wiley Product. Upon termination of this Agreement, You agree to destroy all copies in any form. IF YOU TRANSFER POSSESSION OF ANY COPY OF THE WILEY PRODUCT TO ANOTHER PARTY, YOU MUST NOTIFY THEM OF THE TERMS OF THIS AGREEMENT.
4. (a) Use Restrictions. You may not, directly or indirectly (a) use the Wiley Product in any manner that could damage, disable, overburden, impair or otherwise interfere with Wiley's provision of the Wiley Product;(b) copy, modify, adapt, translate, reverse engineer, decompile, disassemble, or create derivative works based on the Wiley Product; (c) download, store in a retrieval system, publish, transmit, or otherwise reproduce, transfer, store, disseminate, or use, in any form or by any means, any part of the data contained within the Wiley Product, except as expressly provided for in this Agreement; (d) use the Wiley Product as a part of a service bureau, Application Service Provider (ASP), or similar structure that allows third parties to use or benefit from the use of the Wiley Product, whether over the internet or otherwise or use, in any form or by any means; (e) resell, sublicense, lease, or grant any other rights of any kind to any individual copy of the Wiley Product to any other person; (f) use any portion of the Wiley Product for the purpose of machine learning or any other expert system development; (g) disclose the Wiley Product to any competitor of Wiley or other third parties and (h) remove any proprietary marks, disclaimers, legends, and copyright notices that appear in any copy of the Wiley Product or any portion thereof. THE WILEY PRODUCT AND THE MATERIAL ACCESSIBLE HEREIN MAY NOT BE USED IN THE OPERATION OF NUCLEAR FACILITIES OR FOR CLINICAL OR THERAPEUTIC USE OR IDENTIFICATION OF AN ISOTOPE OR IN RELATION TO ANY ACTIVITIES OR IN ANY OTHER CIRCUMSTANCE IN WHICH ANY ERROR OR FAILURE OF THE PRODUCT OR IN THE MATERIAL ACCESSIBLE THROUGH THE PRODUCT COULD LEAD TO DEATH, PERSONAL INJURY, OR SEVERE PHYSICAL OR ENVIRONMENTAL DAMAGE. THE WILEY PRODUCT SHOULD BE USED ONLY BY TECHNICALLY-QUALIFIED INDIVIDUALS OR THOSE UNDER THEIR DIRECT SUPERVISION. THE WILEY PRODUCT IS NOT A SUBSTITUTE FOR EXPERT INTERPRETATION OF CLINICAL LABORATORY RESULTS AND IS NOT A SUBSTITUTE FOR THE CURRENT STANDARD OF CARE FOR CLINICAL LABORATORY ANALYSIS.
(b) Compliance with Laws. Each Party agrees to abide by all applicable laws, statutes and regulations in the performance of this Agreement.
5. (a) Gratis access. During the Trial Term, Wiley will make the Wiley Product available to You free of charge. You shall access the Wiley Product via a User Log-In (as set forth in Section 5 (f)). You acknowledge that the license to access the Wiley Product hereunder is provided on an assigned user basis, meaning You are Wiley's authorized end users. You may access and use the Wiley Product solely for your internal business purposes in accordance with the terms of this Agreement.
(b) Fee for use. The Wiley product, at the end of any applicable Paid Subscription Term or Trial Term shall be purchasable for the amount stipulated in the order form for the Wiley Product sent by Wiley directly or through an authorized distributor, to You.
(b) Updates; Modifications; Improvements and Enhancements or the addition of new features to the Wiley Product ("Update(s)"). Wiley shall have sole discretion as to whether to make any Update and reserves the right to do so at any time, provided that such Updates do not materially and adversely impact the Wiley Product. Any such Updates are deemed part of the Wiley Product and shall be subject to this Agreement.
(c) Service Level Agreement. The Wiley Product may be temporarily unavailable for scheduled maintenance, unscheduled emergency maintenance or other causes beyond Wiley's reasonable control. Wiley will use reasonable efforts to provide advance notice of any scheduled unavailability of the Wiley Product.
(d) Third-Party Services. The Wiley Product may include integrations with services and data made available by third parties that are accessed through the Wiley Product. These services and data shall be subject to the terms and conditions of those third parties.
(e) Links to/from Third Party Sites. The Wiley Product may allow You to (i) leave the Wiley Product and/or access third party websites and content, (ii) access the Wiley Product through third party websites, or (iii) embed links to third party content (any of the foregoing, "Links" or Linked Sites"). Any such Links or Linked Sites are not under the control of Wiley, are used at Your sole risk, and Wiley is not responsible for the contents of any Linked Site, any Link contained in a Linked Site, any changes or updates to Linked Sites, or the performance or security of Linked Sites. Any content accessed by You through Links or Linked Sites shall be subject to such agreement as is entered between You and the relevant third party content provider and/or the third party content provider's terms of use.
(f) Log-Ins; Security. You are responsible for administering Log-In Information, meaning your username and password ("Log-In Information") and for Your access granted to the Wiley Product. Log-In Information (which includes but is not limited to log-ins by means of single sign on, API connection, etc.) may be used only by You and may not be shared. You are responsible for maintaining the security of the equipment used to access the Wiley Product and Log-Ins. You will take reasonable measures to prevent unauthorized third parties from accessing the Wiley Product. You shall be liable for all or any resulting loss that You may incur due to the unauthorized use of a Your Log-Ins or accounts.
6. (a) Suspension. Wiley may immediately suspend Your access to the Wiley Product if (ii) You violate Section 4 Wiley will provide You with the basis for suspension ("Violation") together with reasonable assistance, where possible, to prevent or resolve the basis for such Violation. Any such suspension will be to the minimum extent, and of the minimum duration, reasonably required to prevent or resolve the Violation.
(b) Emergencies. Wiley may immediately suspend the Client's access to the Wiley Product if: (i) Wiley becomes aware of what it, in its sole discretion, deems a credible claim that the Wiley Product infringe upon the intellectual property rights of a third party; (ii) if required to do so by law or (iii) if there is an event for which Wiley reasonably believes suspension of Wiley Product is necessary to protect the Wiley network (e.g., a security incident, etc.). Any such suspension will be to the minimum extent, and of the minimum duration, reasonably required to prevent or resolve the basis for such suspension.
(c) Removal of Content. Wiley may remove data from the Wiley Product where Wiley reasonably believes that any such data may infringe the rights of a third party or where there is any other legal requirement to do so.
7. Proprietary Rights. You acknowledge and agree that the Wiley Product, including but not limited to any and all updates, versions, modifications, enhancements, improvements, and copies thereof, and all information and intellectual property contained therein, is the sole and exclusive property of Wiley and/or its licensors, and the Wiley Product is licensed to You only for the Term of this Agreement and strictly under the terms hereof. Wiley and/or its licensors own or have obtained all right, titles, and interest in and to the content in the Wiley Product, and the Wiley Product contains copyrighted and confidential trade secret information that is the property of, or licensed by Wiley. Except for the limited rights given to You herein, all rights are reserved by Wiley and/or its licensors.
8. Termination. If You should fail to perform in the manner required in this Agreement, this Agreement shall terminate and Wiley may exercise any rights it may have. Upon termination, Wiley requires that You destroy the Wiley Product and that You so certify, in writing to Wiley. If You breach this Agreement, Wiley shall have the right to terminate this Agreement immediately, without prior notice. Breaches of this Agreement include but are not limited to the unauthorized sale, use or distribution of the Wiley Product or any derivative work, or any portion or enhancement of the Wiley Product or any derivative work, to any third party. You shall be responsible for any damages caused to Wiley which may result from Your breach of this Agreement, including Wiley's costs and damages occasioned by act or omission on Your part, and its damages in enforcement of this Agreement. The remedies specified herein are cumulative, and are in addition to any other remedies which Wiley may have at law.
9. Warranties, Indemnities, and Limitation of Liability.
a. Each party represents and warrants to the other party that it has the power and authority to enter into the Agreement.
b. THE WILEY PRODUCT IS PROVIDED "AS IS", WILEY HEREBY DISCLAIMS ALL WARRANTIES, WHETHER EXPRESS, IMPLIED, STATUTORY OR OTHER (INCLUDING ALL WARRANTIES ARISING FROM COURSE OF DEALING, USAGE OR TRADE PRACTICE), AND SPECIFICALLY DISCLAIMS ALL IMPLIED WARRANTIES OF MERCHANTABILITY, FITNESS FOR A PARTICULAR PURPOSE, TITLE AND NON-INFRINGEMENT. WITHOUT LIMITING THE FOREGOING, WILEY MAKES NO WARRANTY OF ANY KIND THAT THE WILEY PRODUCT, DOCUMENTATION OR ANY OTHER WILEY OR THIRD-PARTY GOODS, SERVICES, TECHNOLOGIES OR MATERIALS, OR ANY PRODUCTS OR RESULTS OF THE USE OF ANY OF THEM, WILL MEET LICENSEE'S OR OTHER PERSONS' REQUIREMENTS, OPERATE WITHOUT INTERRUPTION OR ERROR FREE, ACHIEVE ANY INTENDED RESULT, BE COMPATIBLE OR WORK WITH ANY OTHER GOODS, SERVICES, TECHNOLOGIES OR MATERIALS (INCLUDING ANY SOFTWARE, HARDWARE, SYSTEM OR NETWORK). TO THE EXTENT PERMITTED UNDER APPLICABLE LAW, NO RESPONSIBILITY IS ASSUMED FOR ANY INJURY AND/OR DAMAGE TO PERSONS, ANIMALS OR PROPERTY AS A MATTER OF PRODUCTS LIABILITY, NEGLIGENCE OR OTHERWISE, OR FROM ANY USE OR OPERATION OF ANY IDEAS, INSTRUCTIONS, METHODS, PRODUCTS OR PROCEDURES CONTAINED IN OR DERIVED FROM THE PRODUCT. LICENSED PRODUCTS SHOULD BE USED ONLY BY TECHNICALLY-QUALIFIED INDIVIDUALS OR THOSE UNDER THEIR DIRECT SUPERVISION. THE ENTIRE RISK AS TO THE RESULTS AND PERFORMANCE OF THE WILEY PRODUCT IS ASSUMED BY YOU.
c. The limited warranty set forth above is in lieu of all other express warranties, whether oral or written. The agents, distributors, employees, and resellers of Wiley are not authorized to modify this warranty, nor to make additional warranties binding on Wiley. Accordingly, additional statements such as distributor representations, whether written or oral, do not constitute warranties of Wiley and should not be relied upon as a warranty of Wiley. In no case shall Wiley's liability exceed the cost of the Wiley Product.
d. If the Wiley Product disc/USB is defective in workmanship or materials and Wiley is given timely notice thereof, Wiley's sole and exclusive liability and Your sole and exclusive remedy, shall be to replace the defective disc/USB. In the event of a defect in a disc/USB covered by this warranty, Wiley will replace the disc/USB provided that You return the defective disc/USB to Wiley together with a copy of Your receipt. If Wiley is unable to provide a disc/USB that is free from such defects, You may terminate this Agreement by returning the disc/USB and all associated documentation to Wiley for a full refund. The foregoing states Your sole remedy and Wiley's sole obligation in the event of the occurrence of a defect coming within the scope of the limited warranty.
e. IN NO EVENT SHALL WILEY, ITS SUPPLIERS, OR ANYONE ELSE WHO HAS BEEN INVOLVED IN THE CREATION, PRODUCTION OR DELIVERY OF THE WILEY PRODUCT OR DOCUMENTATION BE LIABLE FOR ANY LOSS OR INACCURACY OF DATA OF ANY KIND OR FOR LOST PROFITS, LOST SAVINGS, OR ANY DIRECT, INDIRECT, SPECIAL, CONSEQUENTIAL OR INCIDENTAL DAMAGES ARISING OUT OF OR RELATED IN ANY WAY TO THE USE OR INABILITY TO USE THE PRODUCT, EVEN IF WILEY OR ITS SUPPLIERS HAVE BEEN ADVISED OF THE POSSIBILITY OF SUCH DAMAGES. THIS LIMITATION OF LIABILITY SHALL APPLY TO ANY CLAIM OR CAUSE WHATSOEVER WHETHER SUCH CLAIM OR CAUSE IS IN CONTRACT, TORT OR OTHERWISE.
f. You agree to indemnify and hold Wiley, its suppliers, and all of their officers, directors, employees and agents, as well all those individuals or organizations providing information for the Wiley Product, harmless from any and all claims of third parties resulting from or incidental to Your use or operation of the Wiley Product, or arising from any breach by You of any provisions of this Agreement. Wiley may, at its option, institute or defend any action arising out of the aforesaid clauses with counsel of its own choice. (Some states do not allow exclusions or limitations of implied warranties or liability in certain cases, so the above exclusions and limitations may not apply to You.)
10. Export Law Assurances. You may not use or otherwise export, re-export, release directly or indirectly the Wiley Product except as authorized by United States law and the laws of the jurisdiction in which the Wiley Product was obtained. By using the Wiley Product, You represent and warrant that You are familiar with and in full compliance with any such applicable laws, including but not limited to the International Traffic in Arms Regulations ("ITAR") and regulations set by the Office of Foreign Assets Control ("OFAC") and will hold Wiley harmless for any violation of such laws or regulations by You.
11. Notwithstanding any other term in this License Agreement, neither party's delay or failure to perform any provision of this Agreement due to circumstances beyond its control (including, without limitation, war; civil disorder; strike; flood; fire; storm; accident; terrorism; governmental restriction; infectious disease; epidemic; pandemic; public health emergency; embargo; power, telecommunications or Internet failures; damage to or destruction of any network facilities; the enactment of any law, executive order, or judicial decree; or any other circumstance beyond a Party's control whether similar or dissimilar to the foregoing) ("Force Majeure") will be deemed to be, or to give rise to, a breach of this Agreement. The party claiming Force Majeure will provide written notice of the circumstances (where possible), and will be entitled to a reasonable extension of time for performing such obligations. Where Wiley is claiming Force Majeure, Wiley will be entitled to implement a reasonable alternative where practical under the circumstances and if its inability to perform continues for more than 30 days or it is inadvisable or commercially impractical to perform due to Force Majeure, Wiley may terminate the License Agreement without penalty or charge, on written notice, and Wiley's performance will be fully excused.
12. THIRD PARTY SOFTWARE: You acknowledge that the Wiley Product may include components from third parties, and terms and conditions of this Agreement apply with equal force to such third-party components, and such third parties are beneficiaries of this Agreement.
13. ADDITIONAL LICENSES AND SOFTWARE: Upon the mutual agreement of Wiley and You, and upon payment of then-current license fees, You may expand this Agreement to include additional software and/or data (which shall be considered "Additional Software" hereunder), including but not limited to Infrared Data ("IR Data"), Nuclear Magnetic Resonance Data ("NMR Data"), Raman Data ("Raman Data"), Ultraviolet Visible Data ("UV/VIS Data"), Gas Chromatography Data ("GC Data"), Mass Spectral Data ("MS Data") and/or additional software modules developed by third parties, and/or You may expand the scope of this Agreement by renewals thereof. Use of the Additional Software shall be governed by the terms and conditions of this Agreement, and any additional terms and conditions provided with such Additional Software.
14. Data Privacy and Information Security. (a) Both You and Wiley shall observe and comply with all applicable current and future data privacy, pertaining to Your data and tracking information generated by the use of the Trial Term ("Customer Data"), and security laws;
(b) Wiley Security. Wiley will maintain industry-standard administrative, physical, and technical safeguards for protection of the security, confidentiality, and integrity of the Customer Data. Those safeguards will include, but will not be limited to, safeguards to ensure the security of the information technology systems used to provide the Wiley Product, maintaining and testing (at least annually) an incident management program, and measures for preventing inappropriate access, use, modification or disclosure of Customer Data by unauthorized people. Wiley will promptly inform You following discovery of any proven breach of security, confidentiality, and/or integrity of the Customer Data affecting You; and
(c) Your Security. You are responsible for properly configuring the Trial Term in accordance with the Documentation, enabling single sign-on, and securing access passwords, or other credentials used by You in connection with the Trial Term , previously referred to as the Log-In Information. You are to use reasonable efforts to prevent unauthorized access or use of the Trial Term and to promptly notify Wiley if You believe (a) any Log-In Information have been lost, stolen or made available to an unauthorized third party or (b) an unauthorized third party has accessed the Trial Term or Customer Data.
15. Confidential Information. Each party (the "Recipient") understands that the other party (the "Discloser") may during the Agreement term and in connection with the Wiley Product disclose non-public information relating to the Discloser's business that is designated as confidential or reasonably should be understood to be confidential and/or proprietary given the nature of the information and circumstances of disclosure ("Confidential Information"). The Recipient agrees (i) to take reasonable precautions to protect such Confidential Information; and (ii) not to use or divulge to any third person any such Confidential Information except as set forth herein and only to those of its employees and contractors who need access for purposes consistent with this Agreement and who are bound to confidentiality terms with Recipient containing protections no less stringent than those herein. The Discloser agrees that the foregoing will not apply with respect to Confidential Information that the Recipient can document (a) is or becomes generally available to the public; (b) was in its possession or known by it prior to receipt from the Discloser; (c) was rightfully disclosed to it by a third party; or (d) was independently developed without use of any Confidential Information of the Discloser. If the Recipient is required by law or court order to disclose Confidential Information, it will give prior written notice to the Discloser (to the extent legally permitted) and reasonable assistance at the Discloser's cost to contest the disclosure. Recipient acknowledges that the breach or threatened breach of this Agreement may result in irreparable injury to Discloser and that, in addition to its other remedies, the Discloser shall be entitled to seek such temporary and permanent injunctive relief it deems necessary to restrain any threatened or continued breach of this Agreement.
16. General.
a. This Agreement shall be governed by the laws of the State of New York, without regard to such State's conflict of law rules. Any legal action, suit, or proceeding arising out of or relating to this Agreement or the breach thereof shall be instituted in a court of competent jurisdiction in New York County in the State of New York and each party hereby consents and submits to the personal jurisdiction of such court and consents to service of process by registered or certified mail, return receipt requested, at the last known address of such party.
b. The terms of this Agreement shall take precedence over any conflicting terms which may be in Your purchase order or Wiley's or its agent's invoice.
c. If any provision of this Agreement is deemed to be unlawful, invalid, or unenforceable, the remaining provisions shall remain in full force and effect as if the unlawful, invalid, or unenforceable provision had been omitted and such unlawful, invalid or unenforceable provision will be replaced with a provision that is lawful, valid, enforceable and most closely reflects the intent of the parties.
d. This Agreement may not be transferred or assigned without Wiley's prior written consent.
e. The provisions set forth in any right or obligation of either of the parties in this Agreement that, by its nature, should survive termination or expiration of this Agreement, will survive any expiration or termination of this Agreement.
f. Use, duplication, or disclosure by the U.S. Government is subject to restrictions stated in regulation 48-DFARS 252.227-7013(c)(1)(ii). Wiley Product licensors: John Wiley & Sons, Inc., 111 River Street, Hoboken, N.J. 07060.
13. Acknowledgment. YOU ACKNOWLEDGE THAT YOU HAVE READ THIS AGREEMENT, UNDERSTAND IT, AND AGREE TO BE BOUND BY ITS TERMS AND CONDITIONS. YOU ALSO ACKNOWLEDGE THAT THIS AGREEMENT IS THE COMPLETE AND EXCLUSIVE STATEMENT OF THE AGREEMENT BETWEEN WILEY AND YOU, AND THAT IT SUPERSEDES ANY PROPOSAL, PRIOR AGREEMENT, OR OTHER COMMUNICATIONS, WHETHER ORAL OR WRITTEN, BETWEEN YOU AND WILEY RELATING TO THE SUBJECT MATTER OF THIS AGREEMENT. THIS AGREEMENT CANNOT BE MODIFIED OR AMENDED EXCEPT BY A FURTHER WRITTEN INSTRUMENT EXECUTED BY YOU AND WILEY.
COPYRIGHT NOTICE: Copyright © 2023 John Wiley & Sons, Inc. All rights reserved.
AGILENT END-USER LICENSE TERMS
AGILENT TECHNOLOGIES, INC. SOFTWARE LICENSE TERMS FOR THE MASSHUNTER DATA ACCESS COMPONENT RUNTIME VERSION ATTENTION: USE OF THE SOFTWARE IS SUBJECT TO THE LICENSE TERMS SET FORTH BELOW.
IF YOU DO NOT AGREE TO THESE LICENSE TERMS, THEN (A) DO NOT INSTALL OR USE THE SOFTWARE, AND (B) YOU MAY RETURN THE SOFTWARE FOR A FULL REFUND, OR, IF THE SOFTWARE IS SUPPLIED AS PART OF ANOTHER PRODUCT, YOU MAY RETURN THE ENTIRE PRODUCT FOR A FULL REFUND. NOTWITHSTANDING ANYTHING TO THE CONTRARY IN THIS NOTICE, INSTALLING OR OTHERWISE USING THE SOFTWARE INDICATES YOUR ACCEPTANCE OF THESE TERMS.
AGILENT SOFTWARE LICENSE TERMS
Software. "Software" means the MassHunter Data Access Component Runtime computer program in object code format.
License Grant. Agilent grants you a non-exclusive, non-transferable license to (a) use one copy of the Software for internal purposes in accordance with these License Terms and the documentation provided with the Software or (b) to distribute the Software for non-commercial purposes only and only bundled as part of, and for the sole purpose of running, products supplied by you. This Software is licensed for internal concurrent or network use of an unlimited number of copies, provided access to this Software and any copies is restricted to your employees, contractors and other personnel that are working in a capacity that is under your control and on your behalf. If you distribute for noncommercial purposes only as permitted by this license, you must ensure that a copy of this license is distributed with the Software and that the recipient of the Software agrees to the terms of this license as a condition of execution of this Software.
License Restrictions. You may make copies or adaptations of the Software only for archival purposes or only when copying or adaptation is an essential step in the authorized use of the Software. You must reproduce all copyright notices in the original Software on all permitted copies or adaptations. You may not offer or provide unrestricted access to this Software on any public or distributed network.
Upgrades. This license does not entitle you to receive upgrades, updates or technical support. Such services may be purchased separately.
Ownership. The Software and all copies thereof are owned and copyrighted by Agilent. Agilent retains all right, title and interest in the Software. Agilent and its third party suppliers may protect their rights in the Software in the event of any violation of these License Terms.
No Disassembly. You may not disassemble, decompile or otherwise modify the Software without written authorization from Agilent, except as permitted by law. Upon request, you will provide Agilent with reasonably detailed information regarding any permitted disassembly, decompilation or modification.
High Risk Activities. The Software is not specifically designed, manufactured or intended for use in the planning, construction, maintenance or direct operation of a nuclear facility, nor for use in on line control or fail safe operation of aircraft navigation, control or communication systems, weapon systems or direct life support systems.
Termination. Agilent may terminate your license upon notice for breach of these
License Terms. Upon termination, you must immediately destroy all copies of the Software.
No Warranty. THIS SOFTWARE IS LICENSED "AS IS" AND WITHOUT WARRANTY OF ANY KIND, EITHER EXPRESSED OR IMPLIED, INCLUDING, BUT NOT LIMITED TO THE IMPLIED WARRANTIES OF NON-INFRINGEMENT, MERCHANTABILITY, AND FITNESS FOR A PARTICULAR PURPOSE.
Limitation of Liability. TO THE EXTENT NOT PROHIBITED BY LAW, IN NO EVENT WILL AGILENT BE LIABLE FOR ANY LOST REVENUE, PROFIT OR DATA, OR FOR SPECIAL, INDIRECT, CONSEQUENTIAL, INCIDENTAL OR PUNITIVE DAMAGES, HOWEVER CAUSED REGARDLESS OF THE THEORY OF LIABILITY, ARISING OUT OF OR RELATED TO THE USE OF OR INABILITY TO USE SOFTWARE, EVEN IF AGILENT HAS BEEN ADVISED OF THE POSSIBILITY OF SUCH DAMAGES. In no event will Agilent's liability to you, whether in contract, tort (including negligence), or otherwise, exceed the amount paid by you for the Software. The foregoing limitations will apply even if the above stated warranty fails of its essential purpose.
Export Requirements. If you export, re-export or import Software, technology or technical data licensed hereunder, you assume responsibility for complying with applicable laws and regulations and for obtaining required export and import authorizations. Agilent may terminate this license immediately if you are in violation of any applicable laws or regulations.
U.S. Government Restricted Rights. Software and technical data rights granted to the federal government include only those rights customarily provided to end user customers. Agilent provides this customary commercial license in Software and technical data pursuant to FAR 12.211 (Technical Data) and 12.212 (Computer Software) and, for the Department of Defense, DFARS 252.227-7015 (Technical Data Commercial Items) and DFARS 227.7202-3 (Rights in Commercial Computer Software or Computer Software Documentation)
ThermoFisher Scientific SOFTWARE LICENSE AGREEMENT ("License") FOR RawFileReader
These License terms are an agreement between you and Thermo Finnigan LLC ("Licensor"). They apply to Licensor's MSFileReader software program ("Software"), which includes documentation and any media on which you received it. These terms also apply to any updates or supplements for this Software, unless other terms accompany those items, in which case those terms apply. If you use this Software, you accept this License. If you do not accept this License, you are prohibited from using this software. If you comply with these License terms, you have the rights set forth below.
1. Rights Granted:
1.1. You may install and use this Software on any of your computing devices.
1.2. You may distribute this Software to others, but only in combination with other software components and/or programs that you provide and subject to the distribution requirements and restrictions below.
2. Use Restrictions:
2.1. You may not decompile, disassemble, reverse engineer, use reflection or modify this Software.
3. Distribution Requirements: If you distribute this Software to others, you agree to:
3.1. Indemnify, defend and hold harmless the Licensor from any claims, including attorneys' fees, related to the distribution or use of this Software;
3.2. Display the following text in your software's "About" box: "RawFileReader reading tool. Copyright ©2016 by Thermo Fisher Scientific, Inc. All rights reserved.";
3.3. Require your end users to agree to a license agreement that prohibits them from redistributing this Software to others.
4. Distribution Restrictions:
4.1. You may not use the Licensor's trademarks in a way that suggests your software components and/or programs are provided by or are endorsed by the Licensor; and
4.2. You may not commercially exploit this Software or products that incorporate this Software without the prior written consent of Licensor. Commercial exploitation includes, but is not limited to, charging a purchase price, license fee, maintenance fee, or subscription fee; or licensing, transferring or redistributing the Software in exchange for consideration of any kind.
4.3. Your rights to this Software do not include any license, right, power or authority to subject this Software in whole or in part to any of the terms of an Excluded License. "Excluded License" means any license that requires as a condition of use, modification and/or distribution of software subject to the Excluded License, that such software or other software combined and/or distributed with such software be (a) disclosed or distributed in source code form; or (b) licensed for the purpose of making derivative works. Without limiting the foregoing obligation, you are specifically prohibited from distributing this Software with any software that is subject to the General Public License (GPL) or similar license in a manner that would create a combined work.
5. Additional Terms Applicable to Software:
5.1. This Software is licensed, not sold. This License only gives you some rights to use this Software; the Licensor reserves all other rights. Unless applicable law gives you more rights despite this limitation, you may use this Software only as expressly permitted in this License.
5.2. Licensor has no obligation to fix, update, supplement or support this Software.
5.3. This Software is not designed, manufactured or intended for any use requiring fail-safe performance in which the failure of this Software could lead to death, serious personal injury or severe physical and environmental damage ("High Risk Activities"), such as the operation of aircraft, medical or nuclear facilities. You agree not to use, or license the use of, this Software in connection with any High Risk Activities.
5.4. Your rights under this License terminate automatically if you breach this License in any way. Termination of this License will not affect any of your obligations or liabilities arising prior to termination. The following sections of this License shall survive termination: 2.1, 3.1, 3.2, 3.3, 4.1, 4.2, 4.3, 5.1, 5.2, 5.3, 5.5, 5.6, 5.7, 5.8, and 5.9.
5.5. This Software is subject to United States export laws and regulations. You agree to comply with all domestic and international export laws and regulations that apply to this Software. These laws include restrictions on destinations, end users and end use.
5.6. This License shall be construed and controlled by the laws of the State of California, U.S.A., without regard to conflicts of law. You consent to the jurisdiction of the state and federal courts situated in the State of California in any action arising under this License. The application of the U.N. Convention on Contracts for the International Sale of Goods to this License is hereby expressly excluded. If any provision of this License shall be deemed unenforceable or contrary to law, the rest of this License shall remain in full effect and interpreted in an enforceable manner that most nearly captures the intent of the original language.
5.7. THIS SOFTWARE IS LICENSED "AS IS". YOU BEAR ALL RISKS OF USING IT. LICENSOR GIVES NO AND DISCLAIMS ALL EXPRESS AND IMPLIED WARRANTIES, REPRESENTATIONS OR GUARANTEES. YOU MAY HAVE ADDITIONAL CONSUMER RIGHTS UNDER YOUR LOCAL LAWS WHICH THIS LICENSE CANNOT CHANGE. TO THE EXTENT PERMITTED UNDER YOUR LOCAL LAWS, LICENSOR EXCLUDES THE IMPLIED WARRANTIES OF MERCHANTABILITY, FITNESS FOR A PARTICULAR PURPOSE AND NON-INFRINGEMENT.
5.8. LICENSOR'S TOTAL LIABILITY TO YOU FOR DIRECT DAMAGES ARISING UNDER THIS LICENSE IS LIMITED TO U.S. $1.00. YOU CANNOT RECOVER ANY OTHER DAMAGES, INCLUDING CONSEQUENTIAL, LOST PROFITS, SPECIAL, INDIRECT OR INCIDENTAL DAMAGES, EVEN IF LICENSOR IS EXPRESSLY MADE AWARE OF THE POSSIBILITY THEREOF OR IS NEGLIGENT. THIS LIMITATION APPLIES TO ANYTHING RELATED TO THIS SOFTWARE, SERVICES, CONTENT (INCLUDING CODE) ON THIRD PARTY INTERNET SITES, OR THIRD PARTY PROGRAMS, AND CLAIMS FOR BREACH OF CONTRACT, BREACH OF WARRANTY, GUARANTEE OR CONDITION, STRICT LIABILITY, NEGLIGENCE, OR OTHER TORT TO THE EXTENT PERMITTED BY APPLICABLE LAW.
5.9. Use, duplication or disclosure of this Software by the U.S. Government is subject to the restricted rights applicable to commercial computer software (under FAR 52.227019 and DFARS 252.227-7013 or parallel regulations). The manufacturer for this purpose is Thermo Finnigan LLC, 355 River Oaks Parkway, San Jose, California 95134, U.S.A.
NIST Provision (Applicable only if NIST MS Library has been purchased).
NIST will use its reasonable efforts to deliver a high-quality copy of the Library and to verify that the data contained therein have been selected on the basis of sound scientific judgment. However, NIST makes NO EXPRESS OR IMPLIED WARRANTY AS TO ANY MATTER, INCLUDING NO WARRANTY OF MERCHANTABILITY, NO WARRANTY OF NON-INFRINGEMENT AND NO WARRANTY OF FITNESS FOR A PARTICULAR PURPOSE. THE MASS SPECTRAL LIBRARY IS EXPRESSLY MADE AVAILABLE ON AN "AS IS" BASIS.
Version R0824022, supersedes B KnowItAll AnyWare Software EULA (Rev. June 2020)