Explore Our Academic Solutions
We no longer offer the free KnowItAll Academic Edition.  
While we will no longer offer this free version of the software, we continue committed to advancing our commercial KnowItAll solutions used in academic and research institutions throughout the world.
We invite you to explore some of these solutions including:
KnowItAll Spectroscopy Software & Libraries
KnowItAll ChemWindow (structure drawing/publishing)
Wiley is also the leader in spectral data with over 2 million spectra—the world's largest collection—with spectra across various applications and techniques including IR, MS, NMR, Raman, UV-Vis.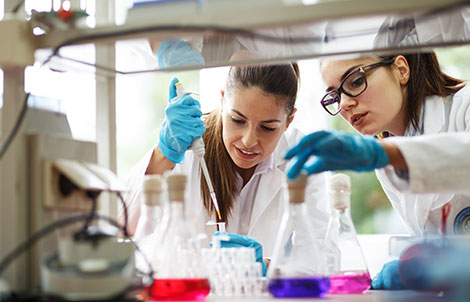 Scalable Solutions and Academic Pricing for the Classroom, Research Lab, or Library. Given Wiley's focus and commitment to empowering research and learning, we are pleased to offer scalable solutions designed to meet your needs—from individual licenses to site licenses for large research labs or campus-wide access.
Ask about Site Licenses                 Get KnowItAll Trial

Work with an Academic Specialist. Our academic specialists can work with you to help identify the right solutions—from the classroom and library to the research lab, we have packages to help you achieve success. Let's explore how we can help you achieve your research and educational goals.
Contact Us